What is ALYATTES
We've built a platform
to buy and sell shares.
The Alyattes project is a unified project consisting of 6 different major platforms.
Therefore, it would not be logical to evaluate ALYATTES as a single project. All of these major platforms constitute the Alyattes project in a structural manner that supports one another.
In general terms, these platforms are aiming to spread to the average user group where everyone can easily perform transactions, evaluate investment opportunities in crypto market and connect blockchain technologies, games, social media, entertainment applications in our daily life. ALYATTES project is built on its sub-platforms. The most important sub-platform is the social responsibility project which is automatically going to be financed with the transfer fees that will be deducted from the users.
Power of Mining
Individual Mining
ALYA Mining is basically created by combining two systems (Proof of Stake & Proof of Active) and anyone in the world can start ALYA Mining with an average PC.
Since ALYA Mining program is based on Proof of Stake and Proof of Active, it does not need any extra power usage, energy expenditure or hardware power. Only the energy consumption of your computer is sufficient for mining. ALYA Mining is also possible on Virtual Computers, although it is not recommended by us for security reasons.
500 ALYA is the minimum Stake Amount for Individual Mining.
Easiest World
Pool Mining
Thanks to the Pool Mining opportunity will also be given to small investors so that they benefit from the pool facilities.
Pool Companies will cover the possible fees such as Transfer Fee, Rewards Fee, Server Service Fee, and Security Fee's.
Pool Mining Conditions will be determined by the company that is providing the service. The bonuses or referral earnings to be given is also at the discretion of this company.
The first platform where pool mining can be performed is ALYA FINANCE Platform. ALYA Finance will be a completely user-oriented Platform.
Secured by Verified Contract
Adaptive Smart Contracts
ALYA Mining is connected to an algorithm that is completely decentralized and not under anyone's control. This algorithm is also integrated into the system in the form of a Smart Contract.
Generally speaking, a Block is generated every 5-7 seconds on the Binance Smart Chain network, and each block has its own Hash Code. No one knows what will happen and what value these codes will take before they are generated. This code is automatically identified by the Binance Chain network.
ALYA's Smart Contract constantly monitors the blocks in the Binance Chain network and converts the Hash Code of each block found from HEX to DEX value. If the remainder is 1 when the resulting 18-character number is divided by the specified mode (29743), it means the lucky block is found and a signal is sent to the miners to prove their activity. It automatically allocates the amount of ALYA specified in the Contract Reward Plan to the miners who prove their activity with respect to total staking amount until 100 more Blocks are found. All these processes take an average of 8-15 minutes.
Auto Eco System
User Friendly Taxation
The ALYA Smart Contract deducts 5% of ALYA from each transfer. (TAX Fee). The distribution scheme of this 5% taxation is also foreseen and planned as follows.
2 % Holders Bonus
In Every Transaction
The 2% ALYA amount deducted from each transfer made through the ALYA Contract is automatically distributed to those who hold ALYA in their wallet. Hence, the investors make money not only from the price change, but also from the transfers.
2 % Automatic Burn
In Every Transaction
The 2% ALYA deducted from each transfer is sent to the 0x000dead wallet, reducing the amount of ALYA in circulation. As it is known, an asset with a low supply will have more value.
1 % ALYA Care Fund
In Every Transaction
The 1% Coin Amount that has been automatically deducted from the transfers will be sent to the wallet named as ALYA Care to create the sustainable finance source of the project.
Around ALYA Token
Excellent ALYA Platforms
It is a platform that is integrated into the natural structure of Alya and aims to provide aid for children all over of the world and touch their lives. The funding for this project is compensated by the ecosystem tokens and its growing continuously.
It is the name of the general project consisting of several platforms where all financial-based operations of the ALYATTES project will be carried out and managed.
It is a SWAP Platform, which includes an Automated Market Maker (AMM) that allows users instant token exchange over their decentralised Wallets.
ALYA Fun is the entertainment platform for Alyattes which starts with little fun games for now. The list of games will be extended further with Scratch card, weekly Lotto and Online Casino after concluding the legal processes and obtaining the necessary permissions.
It is a platform supported by a special team within the ALYA Project to provide Trading Signals to all ALYA users. Upon a successful launching, a stronger structure will be created by supporting ALYA-AI mobile version and ALYA-AI Bot (Algorithym Trade) Services.
Although it is built on the main working principals of the known centralised crypto exchanges, it is an Exchange platform that will include its own services and will be available to all ALYA users.
Problem & Solution
What is ALYA aiming to solve?
PROBLEM: The main problem that has been realised by the ALYA Team in cryptomarket was Token Inflation and hardness of keeping Supply & Demand Balance.
SOLUTION: Due to 2% Burning Taxation on each Transfer, Supply of ALYA is going to be decreased constantly to keep Balance on Supply & Demand.
PROBLEM: Long Term Holders are only realising profits according to Price.
SOLUTION: Additional to price, Alya Holders holding Amounts in their wallets increase automatically due to 2% Holders Bonus Taxation on each Transfer (Buy or SELL) which happens instant, completely decentralised and fully automated.
PROBLEM : There are still CHILDREN on our Planet who are in need of basic medical asisstance, education, urgent necessary medical operations and even clean drink water. We see this as a disgrace to humanity.
SOLUTION: We establish a Foundation called ALYA Care and provide sustainable long term financial support with 1% Taxation on each ALYA Transfer. ALYA Care will do his part for this kind of World Children. We know, todays children are tomorrows leaders.
PROBLEM: Actual high reputated mining concensus of Crypto like "Proof of Work" requires heavy financial investments from Miners and cause to our World very high energy usage.
SOLUTION: ALYA mixed two known concensus first time in crypto market together : Proof of Stake & Proof of Active and with this unique mining concensus, we are proudly able to provide everyone on the world easiest GREEN crypto mining oppurtunity.
PROBLEM: Technical complexity and diffuculty at integration of crypto into e-commerce. Companies needs to create for their every single user 1 unique Crypto Wallet and must pay 2 time Fee's (From User Wallet to Main Wallet and from Main Wallet to Users Wallet). Of course Maintenance and Controlling of millions of wallets in 1 company cause additional manpower and additional costs
SOLUTION: Due to ALYA's unique unlimited alphanumerical memo transfers, in such cases, companies needs only 1 wallet (Main Wallet) and are able to check who is depositing into this wallet automatically via BSCScan. Much more Usecases for ALYA Memo Feature like a Social Media Messaging via Blockchain (can not be censored) is possible.
How to Buy?
Step by Step PCS Guide
Step By Step Explanation : How to Buy/Sell ALYA?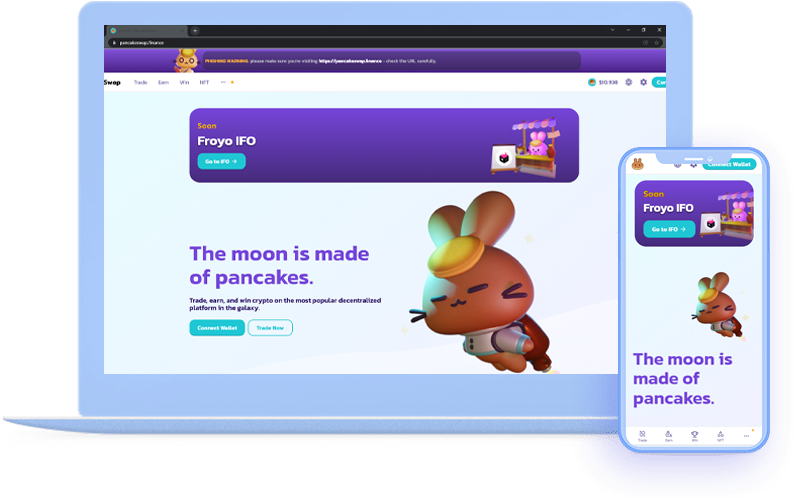 Open PANCAKESWAP
Connect your Trust Wallet or Metamask etc.
Submit desired buy Amount in BNB
Set Slippage Rate to 5% at least for successfull Transaction
Approve your BNB & ALYA to Pancakeswap
Confirm Transaction
All Done
ALYA
ALYA Technical Details
ALYATTES (ALYA) Token Technical Details.
| | |
| --- | --- |
| Token Contract | 0x678cA8BF3D4b2dFb382c156E496492622D301749 |
| Token Mainnet | Binance Smart Chain |
| Decimal | 9 |
| Max Total Supply | 205.000.000 |
| Locked for Mining | 133.800.000 |
| Memo Option | unlimited alphanumerical Memo |
| Mining | PoA & PoS |
| Mining Duration | 1500 Block |
| Smart Contract | decentralised |
| Buy & Sell Fee's | 5% Taxation |
| Audit Teport | YES - Verified by CERTIK |
Download Documents
Read Our Documents
Important Docs about ALYA.
Timeline
Road Map
Approxiametly Roadmap of ALYA Team!
Project Planning Phase
Creating ALYA Team
Technical Investigation
Programming ALYA Codes
various Controls and Tests (Testnet)
Webdesing and Technical Infrastructure
Deploying ALYA Codes
Auditing ALYA Codes
PreSale Structure
PreSale (FairSale via Alyattes.io)
Pancake Listing
Mining Start
ALYA CARE Structural Setup
Planning - FARM Options
Listing on Centralized Exchanges
Organisation of ALYA CARE
Planning - ALYA Wallet Options
Operational Start of ALYA Care
Development and First Test - ALYA FARM
Development and First Test - ALYA Wallet
Structuring of ALYA Swap
Planning - ALYA FUN
Farming Start @ ALYA Finance
Providing BETA v.1. ALYA Wallet
International Offices for ALYA Care
Roadmap is going to be updated continously.
MEET THE TEAM
Developer Team
ALYA Management Team - Our professional Management Team - more people is behind entire ALYA Project and working for you.
Alya.Care Team
WE DO NOT SAVE MONEY, WE SAVE PEOPLE.